With just under 3 months to go before Brecon Jazz 2013 kicks off, we at BJ HQ can hardly believe how quickly the festival is coming around again. It feels like just yesterday that the phenomenal Neil Cowley Trio almost blew the roof off Brecon Cathedral as the final act of 2012! Were super busy putting the finishing touches to the 2013 festival, but there's always time to keep our loyal subscribers up to date on Brecon Jazz happenings. Here goes

JUST 10 TICKETS REMAINING FOR JOOLS HOLLAND!
The Jools Holland and his Rhythm & Blues Orchestra show at The Market Hall on Sunday 11th of August has proved as popular with our audience as we expected. There are just 10 tickets remaining for the show, which will also feature original Squeeze drummer Gilson Lavis, special guest Roland Gift (the voice of Fine Young Cannibals), and guest vocalists Ruby Turner & Louise Marshall. Get your tickets online now by Clicking Here

NILLS PETTER MOLVAER: LINE-UP CHANGE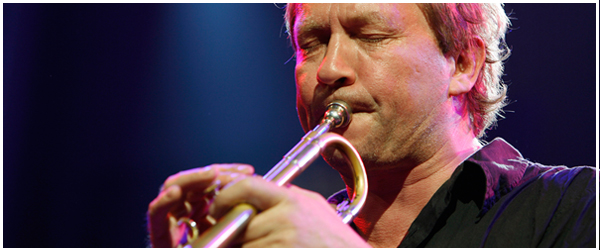 As a result of Nils Petter Molvaers new album being pushed back, his concert at Brecon Jazz has changed slightly from its original billing. Nils Petter Molvaer will now be performing at Brecon Jazz with Biosphere (Norwegian ambient electro musician Geir Jenssen), rather than with his Trio, as originally advertised.
This collaboration will be a first in the UK and were very excited to be hosting it. The event date, time and venue remain the same, and all tickets remain valid.
If required, a ticket refund is available from point of purchase, however we hope you will still want to attend this alternative, exciting Nils Petter Molvaer performance. In our view, this is actually a better show! We do apologise for any inconvenience this line-up change may have caused.
THE CASTLE HOTEL RETURNS
Were extremely pleased to welcome one of the festivals most traditional venues, The Castle Hotel, back in to the fold for 2013. The venue will host a mix of high quality concerts in its Ballroom and free music performances in the garden from Friday to Sunday.
Ticketed performances at The Castle Hotel include the Jason Rebello Group (Friday 9th), Martin Taylor and Alan Barnes (Saturday 10th), John Etheridge's Blue Spirits Trio (Sunday 11th) and many more. Check our Programme for further listings.

BBC RADIO 3 AT BRECON CATHEDRAL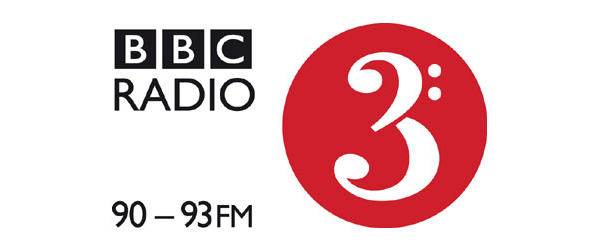 Were pleased to announce that BBC Radio 3 will be recording an entire days worth of performances from The Chapter Stage at Brecon Cathedral on Sunday 11th August. The station have certainly picked the right day to record, with the Laura Jurd Quartet and the John Surman Trio performing in the afternoon, before the amazing Quercus, featuring our Artist in Residence Huw Warren on piano, Iain Ballamy on Tenor sax and the amazing voice of June Tabor, who was voted Folk Singer of the Year at the BBC Folk Awards 2012. Book your tickets for Quercus Here.

BRECON JAZZ STAFF PICKS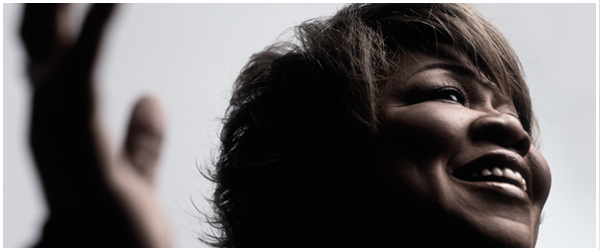 Each month a member of the Brecon Jazz Team picks a few personal highlights from the Festival Programme. This month its the turn of Brecon Jazz Director Pablo Janczur.
I was blown away by Gwilym Simcocks performance with the highly decorated Tim Garland and Asaf Sirkis as Lighthouse last year, and it's a pleasure to welcome the Mercury nominated pianist back to Brecon in 2013. This year he arrives with The Impossible Gentlemen, a super group in every sense of the word. How else would you describe an act with a staggering 18 Grammy Awards between its four members? It promises to be a remarkable performance.
"I'm also looking forward to welcoming a true musical legend to Brecon this year. Alongside her family in The Staple Singers, Mavis Staples breath-taking voice underscored some of Americas most dramatic social changes in the 50s & 60s. The group would become the spiritual and musical voices of the civil rights movement, inspired by their close friendship with Martin Luther King, Jr, and Mavis Staples impact on popular music has been widely recognised since, not only with a Grammy Lifetime Achievement Award, but also with a space in The Rock and Roll Hall of Fame. Will the stone walls of The Market Hall be able to contain such a soaring voice?
Ill be eagerly awaiting Courtney Pine's House of Legends show at The Market Hall on Friday the 9th, as well as hearing Ian Shaw's wonderful tones echo around Brecon Cathedral on Saturday the 10th. In 2011, Phronesis performed their 'Pitch Black' project in total darkness at the festival. There's few acts out there confident enough with their music to remove such a key sensory element from a live performance. Bold, brave and always inspirational, Phronesis (Saturday the 10th, Theatre Brycheiniog) will be a highlight for many.
Theres going to be so many exceptional performers spread out across the festival that it seems unfair to focus on just a few, so I encourage you to lose yourself in our 2013 Programme Here, and discover for yourself those artists who plan to make Brecon Jazz 2013 one of the best editions yet.
HAY FESTIVAL GETS UNDERWAY!
For 25 years Hay Festival has brought together writers from around the world to debate and share stories in the staggering beauty of the Welsh Borders. This years Hay celebrates great writing from poets and scientists, lyricists and comedians, novelists and environmentalists, and the power of great ideas to transform our way of thinking. Guests include Hans Blix - who led the search for weapons of mass destruction - authors Jenny Colgan and Melvyn Bragg and Roald Dahl illustrator Quentin Blake. From the world of showbiz there's Eddie Izzard, Miranda Hart and Johnny Vegas and there's music from KT Tunstall and Christy Moore. Click Here to discover this years wonderful programme.